Mark Twain once said, "If it's your job to eat a frog, it's best to do it first thing in the morning. And if it's your job to eat two frogs, it's best to eat the biggest one first."

Now I have the utmost expect for Mr. Twain, but I am going to have to disagree with him on this one. Brian Tracy does an excellent job connecting this quote to procrastination in his book, but let's take another point of view on it.

Procrastination vs. Preparation

I have some "big frogs" sitting on my desk today. Is it best for me to swallow them first thing this morning, or should I make sure that I am

fully prepared and engaged

in order to get them down whole? It could easily be debated that depending whether you are a "morning lark" or a "night owl"

(Why all the animal metaphors?),

your brain might truly function at a higher level at different times of the day.

Excluding this factor, I feel that it is very important to

get your brain "warmed up" and your neurons fully engaged

prior to working on your most important tasks. This can be done in a number of ways. Think of this preparation in a sense of studying for a large exam. In a sense, you are

"training" yourself

for the test so that you can come out of it with an A.

Actions:

Exercise your brain before you work on your most important tasks.Maximize your cognitive capacity.Train your brain as if you were working out your muscles.Learn something new every day.Have confidence in your abilities in order to succeed.Want an opportunity to succeed with a great organization?

Check out Crest Industries' current openings at

www.crestoperations.com

.
Powered by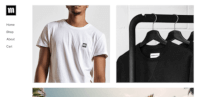 Create your own unique website with customizable templates.