About Us

Crest Industries is the holding company for a family of world class project oriented companies serving the electric utility, commercial and industrial electrical contractor and forestry industries. Through our group of companies we offer the following:

Engineering, procurement, packaging, construction & project management of high voltage substations, switchyards, transmission lines & FACTS projects




Design and supply of high-voltage, open-air substations and switchyards, factory-built substations and Pre-Fabricated Bus assemblies




Fabrication of standard shape substation structures, transmission towers, specialty structures and quick turn projects




Manufacturing and Engineering of tapered transmission steel poles, substation structures and specialty structures




Manufacturing of wood crossarms and transmission assemblies




Wholesale supply of a wide spectrum of electrical equipment and materials




Forestry and timber operations



---


BETA ENGINEERING



provides engineering, procurement and construction services for high voltage substations and transmission lines. Working across the United States, Beta brings a wealth of experience to the most challenging projects in the industry - from 15kV to 500kV. We've earned a reputation for exceeding our customer's expectations regardless of project size and scope.

cREST NATURAL rESOURCES

owns timberland throughout Louisiana and East Texas. CNR uses the most advanced technology in all of our forestry operations to achieve maximum growth while employing methods that best protect our environment. CNR employs graduate foresters that oversee management and acquisitions.

mID-STATE SUPPLY

is a full-line independent electrical distributor serving residential and commercial contractors, industrial manufacturers, institutions, oil & gas, government agencies, utilities and power line contractors. Mid-State Supply is a turnkey solutions provider for all types of electrical projects.

Precision Cutting Specialties

specializes in cutting, machining and fabrication work for a broad customer base, which includes the petrochemical industry, utility industry, automobile industry, and more. PCS' future plans involve the addition of a new production facility in Eunice, investing in state-of-the-art machining centers, and expanding current cutting and fabrication capabilities.

mILLENNIUM gALVANIZING

is a 48,000 square-foot galvanizing facility under construction in Convent, LA and will serve customers in the electric utility and petrochemical industries. Millennium will furnish galvanized protective coatings for utility poles and equipment to a broad customer base.

DIS-TRAN PACKAGED SUBSTATIONS

is an industry leader in the design and supply of high-voltage, open-air substations and switchyards. Our services include comprehensive project management, procurement and logistical coordination of structures, equipment and materials, and professional civil, structural, and electrical engineering services covering all aspects of the physical design of outdoor, open-air substations.

dis-tran wood

manufactures the highest quality distribution crossarms and transmission timbers, as well as transmission arm assemblies and braces. Manufacturing, treating, and quality control are all located in our facility. We have a skilled staff working to supply the highest quality Douglas Fir and Southern Yellow Pine products.

dis-tran steel

provides engineering and manufacturing of high voltage steel structures to the utility industry. We have professional engineering registration throughout the United States. Our manufacturing facilities use state of the art production systems producing substation support structures, transmission towers, and specialty structures.
Powered by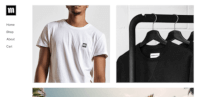 Create your own unique website with customizable templates.