the question of the day is, "How do I develop my business?"

Here is a very simple answer for you:

InnovateThen Innovate AgainInnovate Some More (Repeat)"Exemplary leaders are forward looking. They are able to envision the future, to gaze across the horizon of time and imagine the greater opportunities to come. They see something out ahead, vague as it might appear from a distance, and they imagine that extraordinary feats are possible and that the ordinary could be transformed into something.", Kouzes and Posner.

In 1958, Joe T. Robison founded Mid-State Electric Supply out of the trunk of his car. Working in his father's hardware store while growing up, he learned the basic principles of building and operating a successful business: Honesty, Integrity, Product Knowledge, and Quality Service. Instilling these principles into his company's culture, his business has expanded into a group of world class project-oriented companies serving the electric utility, electrical contractor, and forestry industries. Crest Industries, LLC is the holding company for these subsidiaries and is a private, closely held, family owned company.

Continued growth

of the Crest Industries tradition

relies upon innovation

. A true example of this is being cultivated in a Crest subsidiary company, DIS-TRAN Packaged Substations.

"It's our customers who inspire our greatest innovations. Working with us, you'll quickly learn that at DIS-TRAN, the answer is never 'no'. We always find a way.", Joey Baker, President of DIS-TRAN Packaged Substations.

DIS-TRAN Packaged Substations has revolutionized the way substation bus assemblies are traditionally envisioned. In response to customer's inquiries and suggestions throughout the last ten years, DIS-TRAN has

expanded

their

capacity

to design and manufacture a product offering proven to increase the construction efficiency of outdoor, open-air power stations by reducing the cost and schedule risk associated with the installation of high-voltage aluminum bus conductors. PFB (pre-fabricated bus) is a complete electrical conductor assembly, custom-fabricated to precise end-user specifications in a quality controlled manufacturing environment.

Crest Industries strives to maintain an environment where human beings can do

extraordinary

things, continuously improving in a relentless pursuit of excellence. Holding

"SPECIAL" company values of Safety, People, Excellence, Customer focus, Integrity, Accountability, and Leadership

allows Crest to foster the growth and development of their people as well as their products. Crest Industries has a vision to continue expanding their growth and success through continued emphasis on the principles that got them where they are today.

Check out Crest Industries' current openings at www.crestoperations.com .
Powered by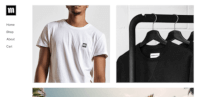 Create your own unique website with customizable templates.