So what questions do you have for us?


Most interviewers ask this question to make sure that you have all of the information you need regarding potential pay, time off, etc. Some want to make sure that you are truly engaged and interested in the company, the position, and the culture. As the interviewee, you should use this question to your advantage! We hope these questions help you stand out from the crowd!

How will the company help me develop? You've already gone over the skills you currently have and why you think they would better the company. Now, it's time to ask how the company will help you grow. This shows the interviewer that you want to learn and improve within the company. If there isn't a plan or system in place for your growth, you may want to rethink the job. Examples of a plan or system would be mentors, coaching, training, or other means of professional development.

What embodies success with this company and position? This will give you insight into what is expected of you. Not only that, but it shows your interviewer that you want to succeed and that you are not just interested in showing up.

Do you see any gaps in my skills or qualifications that I need to fill? This is a daring question… One question not everyone will have enough guts to ask.

If you do ask, it will show your interviewer that you are willing to fill in any gaps that there might be. Worst case scenario, there will be gaps that would be a problem. Best case, they don't see any gaps and you are moved to the top of the list!

Can you tell me a little about who I will be working with? This subtly puts the idea of you getting the position in the interviewer's head. This will also give you information to see if you will fit in well with the company. Most of the time, they will tell you a lot more than what's on the mission statement, website, or handouts.

Don't get so caught up in the questions that you are being asked that you forget to ask your own. You can ask these questions during the interview or after the awaited question is posed. Whichever you think will be more natural.


Powered by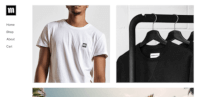 Create your own unique website with customizable templates.