Crest Industries, LLC Acquires Assets of Precision Cutting Specialties, Inc.

Pineville, LA- August 28, 2014- Crest Industries, LLC, the holding company for a family of world-class project-oriented companies serving the electric utility, commercial and industrial electrical contractor, and forestry industries, announces the acquisition of the assets of Precision Cutting Specialties, Inc., based in Eunice, Louisiana. Precision Cutting Specialties (PCS) was founded by Stan Loewer in 1990, and is a service center for companies in need of cutting, machining and fabrication work for several different markets, including the oil and gas industry, utility industry, automobile industry, and more. The company will continue to operate as is, with future plans to involve building a new production facility in Eunice, purchasing state-of-the-art machining centers, and expanding current cutting and fabrication capabilities.

The purchase will enhance the ability of both Crest Industries and PCS to provide high quality goods and services to meet the increasing demands of the broad range of industries serviced by the two companies.

Kenneth Robison, CEO of Crest Industries, stated, "This acquisition provides an immediate boost to our companies' highly skilled and specialized workforce; adding significant manufacturing capacity and furthering our commitment to expand our US and global market presence, while maintaining the superior service our customers have come to expect. Stan built an impressive company grounded in core values that are consistent with those of Crest Industries. We are excited to have Stan and his team as part of the Crest Family."

Stan Loewer, President of PCS, added, "This is an incredible opportunity for PCS. Our long-term vision has been to create a world-class facility capable of increasing services to our markets. This transaction gives us the ability to accelerate our goals."

Crest Industries, founded in 1958 by Tucker Robison, is the parent company of a group of privately held, vertically integrated companies based in Louisiana, with an office in San Diego, California, sales offices in Indiana and Pennsylvania, as well as a production facility in Vancouver, Washington. Primarily supplying goods and services to the electric utility industry throughout the United States and abroad, Crest Industries also owns and manages extensive forest lands in Louisiana and Texas, and operates wholesale electrical supply facilities throughout Louisiana. With the addition of PCS and its skilled workforce, the Crest Family of companies will employ in excess of 630 individuals and expand its footprint in Louisiana.


Powered by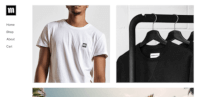 Create your own unique website with customizable templates.