Want to start off the New Year on the right foot?
This is not another resolution that will last 3 months and then disappear.
This should become a part of your day to day work.
Here are some tips to get you ready for a good year with your employer!

1. If you see a problem, come up with some solutions to fix it. Let your boss know about the problem. If you see a hole in a plan, don't be afraid to say it. Your boss doesn't notice every detail. That's why they have you!

2. Keep up on the news of your industry. It will give you new ideas and give you an edge on your job. Purposefully learn everything you can about the business! Show that you understand that you are a part of something bigger use this to become a producer of the news and knowledge! Write a blog, join a forum, and get engaged with it! This is good for two reasons: you become a leader in your industry and it helps the company you work for grow their business, while inspiring others in the company.

3. Don't be afraid to express your opinions to the boss. They want to know the good and the bad about the business. Hiding bad news doesn't help anyone, and if you don't tell, they are likely to not realize what's going on. Bring issues to light before major damage is done. You should express some positive feedback as well!

4. Employers want you to think outside of the box. If you think that there is a better way to get something done with the same results, try it! They may not have the best course of action in place. After all, they are not the ones completing the task. Show off your ingenuity! They are willing to listen if you have a good case, and this could open more opportunities in your future.


Powered by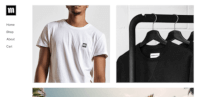 Create your own unique website with customizable templates.