Beta EngineeringElectrical Engineer (Pineville, LA)Description:

Beta Engineering, a subsidiary of Crest Industries, LLC., is currently hiring an Electrical Engineer to work from our headquarters in Pineville, LA. Electrical Engineers at Beta Engineering are responsible for the design, interpretation, application and documentation of drawings, schematics and diagrams used to construction high voltage substations and switchyards using an EPC build concept. Electrical Engineers are tasked with ensuring that designs, and their applications, are completed to code and standards set forth by the appropriate authoritative bodies.

In addition, EEs are required to work with customer representatives and Project Management Teams to ensure designs meet appropriate specifications and requirements. Key duties and responsibilities are listed below, but do not reflect the entirety of the position:

•Designs and interprets one-line, AC and DC schematics, relay panel wiring diagrams and equipment wiring diagrams. •Designs and checks auxiliary AC/DC panel drawings.

•Performs and checks battery sizing calculations.

•Writes and checks material list descriptions for electrical equipment.

•Checks drawings for conduit, grounding, control buildings, electrical arrangements, outdoor lighting and equipment manufacturing.

•Reviews test reports, relay settings, coordination studies and load flow studies

•Answers technical questions posed by customers and their representatives.

•Recognizes and recommend methods to improve every customer's experience.

•Perform other studies (short circuit, load flow, cable ampacity, etc.) as able and required.

•Travels periodically to both customer offices for project meetings and to job sites for construction visits and testing

Requirements for qualified applicants are as follows:

•Bachelor degree in Electrical Engineering.

•EITpreferred.

•3 years high voltage substation or transmission experience preferred.

•Knowledge of all or some of the following applications are preferred: AutoCAD, CDEGS grounding software, AcSELerator Quickset, Enervista, CYMCAP, SKM, LitePro, ETAP

•Strong background in Microsoft Word, Excel, and PowerPoint required; strong verbal and written communication skills are required.

Working conditions:

•Will work in an office environment with minimal exposure to dust, noise, and other environmental hazards. •Period overnight travel is required to an active construction site for a period of one or two weeks at a time. Ability to perform duties safely and to adhere to each job site's safety requirements; while working on an active job site, outdoors, is a requirement.

Who is Beta?

While others have spent their time "positioning" and "acquiring," we have focused on developing relationships with customers and building one of the most talented rosters of engineers in the industry. In fact, we have been exceeding customer expectations on turnkey

high voltage substation

and

transmission line projects

for more than 35 years. With our

engineering, procurement and construction experience

, we are built for

any size EPC project

- we have the resources and the

EPC expertise

. At Beta, we still believe that a friendly and personable staff, a team of expert engineers, and a dedication to customer needs are more important than just getting bigger. In fact, we believe having strong, long-term partnerships with our clients has helped us build a reputation for being able to handle complicated

electrical engineering projects

across the country. Beta's engineers

design and build high voltage projects

across the country, specializing in

EPC services

for

gas insulated substations (GIS)

,

switchyards and substations

and

high voltage transmission lines

.

Crest Industries, LLC is an Equal Opportunity Employer.All qualified applicants will receive consideration for employment without regard to race, color, religion, sex, or national origin. We are also an equal opportunity employer of individuals with disabilities and protected veterans.Please view Equal Employment Opportunity Posters provided by OFCCP here.
Powered by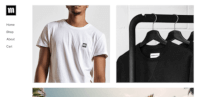 Create your own unique website with customizable templates.