apply online at www.crestoperations.com

Crest OperationsPlant Controller (Eunice, LA) Description:

Crest Industries currently has an opening for a Plant Controller in Eunice, LA. The Plant Controller works under the general direction of the Plant Manager, acts as Plant Controller. This individual works with business unit management, business unit departments and Corporate Controller to build and implement systems & ensure current policy, procedure and quality control systems are working effectively.


Requirements:

• Bachelor's degree with major in Accounting or Finance is required.

• Three to five years related experience and/or training or equivalent combination of education and experience in cost accounting and financial analysis is required.

• Ability to read, analyze, and interpret general business periodicals, professional journals, technical procedures, or governmental regulations; ability to write reports, business correspondence, and procedure manuals is required.

• Superior Excel skills plus good skills with other Microsoft software required.

Who is Crest Operations?

In 1958 Joe T. Robison founded Mid-State Electric Supply Company out of the trunk of his car. Working in his father's Hardware store while growing up, he learned thebasic principles of building and operating a successful business: Honesty, Integrity, Product Knowledge and Quality Service. Instilling these principles into his Company's culture his business has expanded into a group of world class project oriented companies serving the electric utility, electrical contractor and forestry industries. Crest Industries, LLC is the holding company for these subsidiaries and is a private, closely held, family owned, Limited Liability Company. Crest Industries and its subsidiaries have strong financial resources, experienced management teams and second generation succession in place for continued growth and success.

Crest Industries, LLC is an Equal Opportunity Employer.All qualified applicants will receive consideration for employment without regard to race, color, religion, sex, or national origin. We are also an equal opportunity employer of individuals with disabilities and protected veterans.Please view Equal Employment Opportunity Posters provided by OFCCP here.
Powered by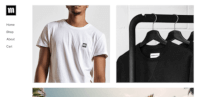 Create your own unique website with customizable templates.