Inside Sales Person (Broussard, LA)Mid-State Supply Co., LLC.

Location:

Broussard, LA


Description:Mid-State Supply in Broussard, LA currently has an opening for Inside Sales. The ideal candidate must develop key partnerships with customers; aggressively promote products and keep up with the latest trends in the industry; identify business opportunities for products and aggressively move to gain closure; hold the ability to quote both large and small jobs with the goal to complete task in a timely manner to maximize profit and opportunities; work with assigned customers to assure good long term relationships are maintained and grow; respond to customer inquiries; participate in training, sales meetings and trade shows; must have the ability to quote both small and large commercial jobs; assists in counter sales when necessary.

Requirements

• Two plus years of sales experience, preferably in the wholesale electrical industry.
• Strong interpersonal and organizational skills
• Ability to work independently and in a team environment.
• Able to make sales presentations
• Must be a detail person who is able to focus for hours working on technical projects until completed.
• Must have clean driving record. History

In 1958, Joe T. Robison founded

Mid-State Electric Supply Company

out of the trunk of his car. Working in his father's Hardware store while growing up, he learned the basic principles of building and operating a successful business: Honesty, Integrity, Product Knowledge and Quality Service. Instilling these principles into his company's culture, he expanded his business into a group of world-class, project-oriented companies serving electric utility, electrical contractor and forest industries. Crest Industries, LLC, the holding company for these subsidiaries, is a private, closely held, family owned limited liability company. Crest Industries and its subsidiaries have strong financial resources, experienced management teams and second-generation succession in place for continued growth and success.


Who We AreMid-State Supply Company serves customers across the state of Louisiana by providing products and services to electrical contractors, industrial manufacturers, institutions, government agencies, utilities and power line contractors. We also furnish materials to our customers performing electrical projects around the United States. Whether the job is next door, on the East Coast, West Coast or anywhere in between, Mid-State Supply Company has the systems in place to ensure that our customers have what they need, when they need it, to complete their project on time.

Mid-State Supply Company provides more than just high quality, reliable products. We also provide the services of a highly trained and experienced staff that has a thorough understanding of the electrical industry. From sourcing products for customers to coordinating time-sensitive deliveries and drop shipments to all fifty states, our team knows that they succeed only when our customers succeed.


Apply online at www.crestoperations.com .

All qualified applicants will receive consideration for employment without regard to race, color, religion, sex, or national origin. We are also an equal opportunity employer of individuals with disabilities and protected veterans.
Please view Equal Employment Opportunity Posters provided by OFCCP here.
Powered by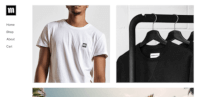 Create your own unique website with customizable templates.