Job HighlightApply online at www.crestoperations.com .Crest Natural ResourcesForest Technician (East Texas)Description:

Crest Natural Resources has an opening for a Forest Technician. This individual must be an energetic, self-motivated individual. The position is for the South and North management units covering Western Louisiana and Eastern Texas. This position will primarily be focused on the field work involved with the management of over 100,000 acres of pine timberland. Vehicle and equipment will be provided.Requirements• Associate Degree in Forestry is required. • Field experience is considered a plus. • Must maintain a valid Driver's License. • Ability to work within a team to achieve a common goal.

Who is CNR?

Established in 1999, Crest Natural Resources (CNR), a subsidiary of

Crest Industries, LLC

, is a long-term, family owned timber company with deep roots in Central Louisiana. We currently own over 90,000 acres of highly productive timberland throughout Louisiana and East Texas. As a natural resources company, we strive to use the most advanced technology in all of our management operations without harming the environment around us. We are aggressively searching to purchase more acreage in our operating area. We are also currently using the most advanced GIS and GPS utilities to manage our holdings.

Crest Industries, LLC is an Equal Opportunity Employer.All qualified applicants will receive consideration for employment without regard to race, color, religion, sex, or national origin. We are also an equal opportunity employer of individuals with disabilities and protected veterans.Please view Equal Employment Opportunity Posters provided by OFCCP here.
Powered by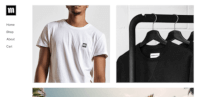 Create your own unique website with customizable templates.